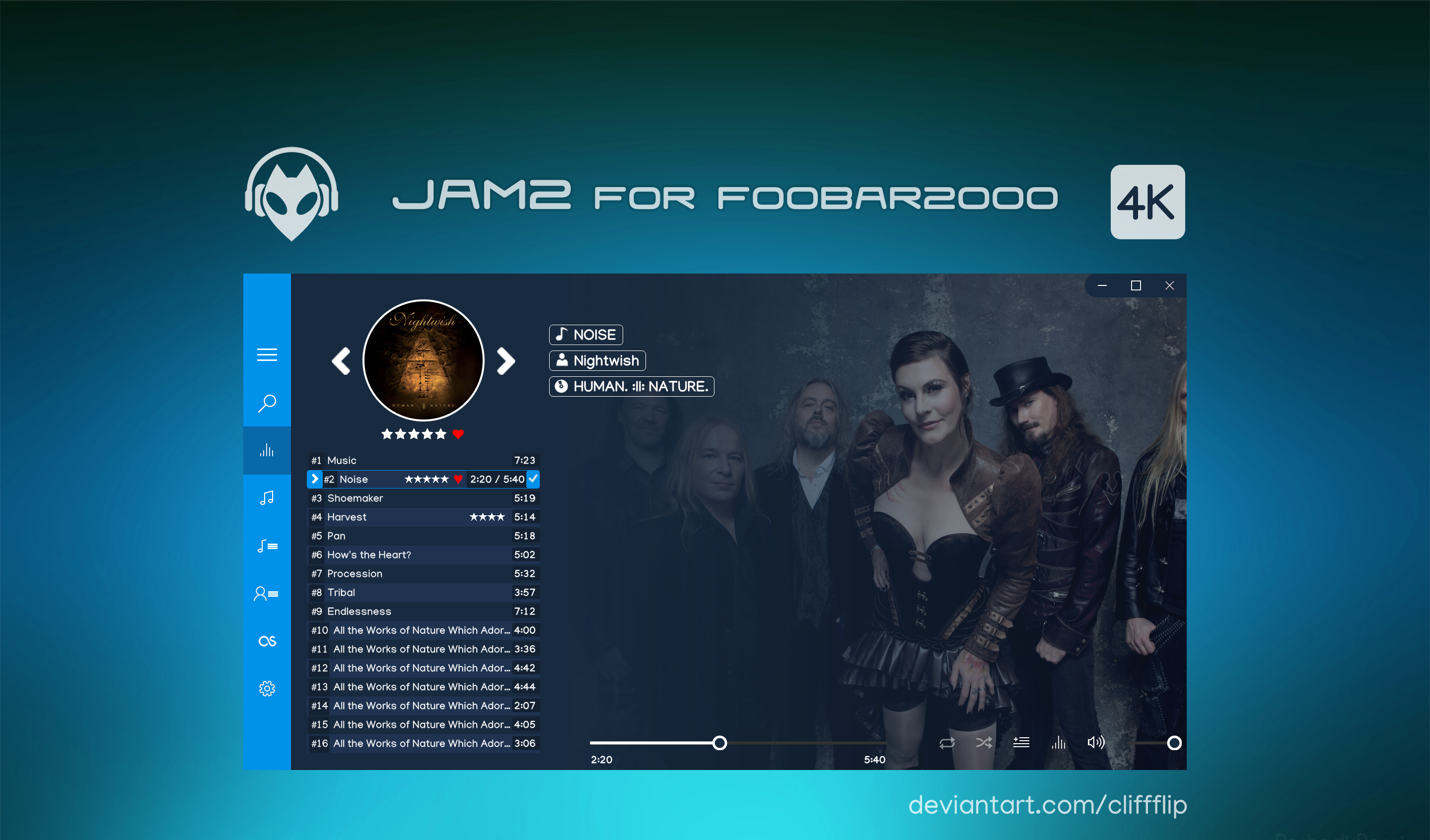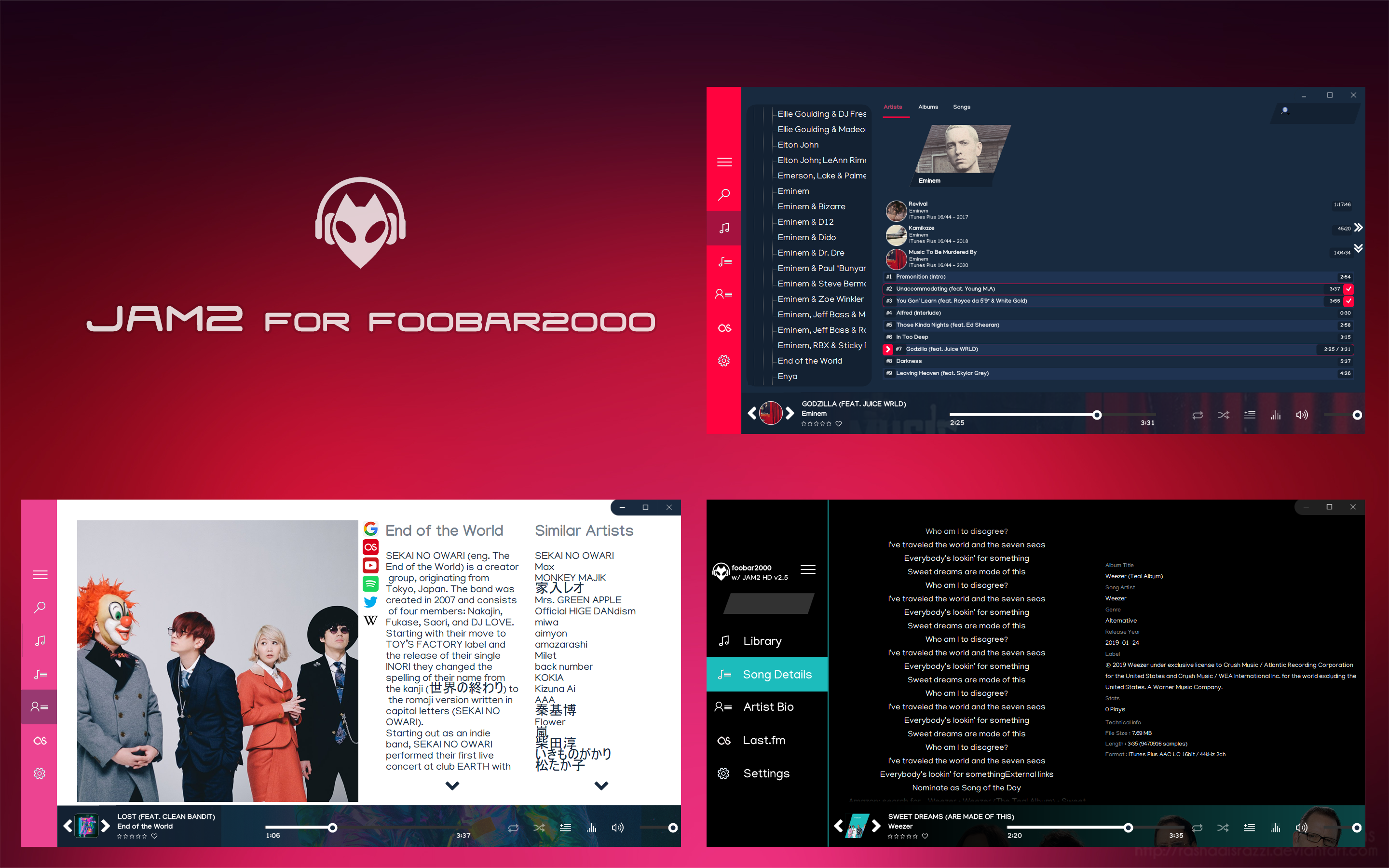 Requirements:
foobar2000 v1.5.3 Stable

At least 1920x1080 screen, higher is recommended
Previews:
- JAM 2 for foobar2000 - Additional Screenshots
- Video Preview
This is a one-time purchase, meaning you'll get lifetime updates for free!
Read first :
1. Window frame should look like the preview image, regardless what Windows version and custom VS you're using.
2. Installation and basic setup guide is included in the zip archive.
Changelog :

V2.6 [23 Apr 2020]
- Introducing new Now Playing interface
- Add rating, loved status and popup on ELPlaylist panels
- Improvements for streaming contents (Internet radios)
- Update some components to the latest version
- Compatibility check with foobar2000 v1.5.3
- Bug fixes & minor improvements
V2.5 [23 Mar 2020]
- Change layout to new and enhanced UI (Previous UI still available to use)
- A lot of bug fixes & Improvements

V2.3 [23 Feb 2020]
- First preview of the new and enhanced UI (check the 'Jam installation' section in the user guide to try it)
- Update some components to the latest version
- Compatibility check with foobar2000 v1.5.2
- Minor fixes and improvements

V2.2.1 [23 Jan 2020]
- New masking on Artist Browser panel
- Compatibility check with foobar2000 v1.5.1
- Minor fixes and improvements
V2.2 [23 Dec 2019]
- Pitch Black theme
- Compatibility check with foobar2000 v1.5
- Minor fixes
Credit to :
- marc2003 for JScript Panel and his scripts
- rashadisrazzi for Aziatic wallpaper (edited)
- dAKirby309 for foobar2000 icon from Metro UI Icon Set